Michael J. McKeon Jr.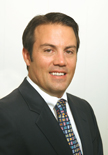 Michael John McKeon Jr. was born and raised in Butte, (America) Montana. Michael graduated from Butte Central High School in 2000 and then attended Villanova University in Philadelphia, Pennsylvania, graduating with a B.A. in Communications in 2004. From there, Michael attended law school at the University of Montana School of Law and graduated with a Juris Doctorate in May 2008. When Michael graduated from the University of Montana School of Law he became the fifth member of his family to earn a Law degree from the U of M. In his short career, Michael has amassed a significant amount of experience in civil litigation and has participated in numerous multi-million dollar settlements.
READ MORE
Of Counsel: Mick McKeon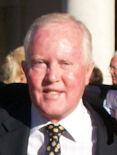 Mick McKeon is a 4th generation Montanan whose roots in this state go back to the 1870's. He was born in Anaconda in 1946 where he attended local schools and from there attended the University of Notre Dame and the University of Montana Law School where he graduated with a Juris Doctorate degree in 1971. Mick's efforts on behalf of injured victims have been recognized by many organizations and societies in the legal community. He is rated as an American Super Lawyer, has continuously been named one of the Best Lawyers in America, an IATL top 100 Trial Lawyer, and most recently was inducted into the Internation Academy of Trial Lawyers, an academy comprised of the 600 top trial lawyers in the world. In 2005, Law Dragon named him one of Montana's top 4 Plaintiff's lawyers. Mick has been certified as a civil trial specialist by the National Board of Trial Advocacy and has the highest rating possible from Martin Dale-Hubble.
READ MORE