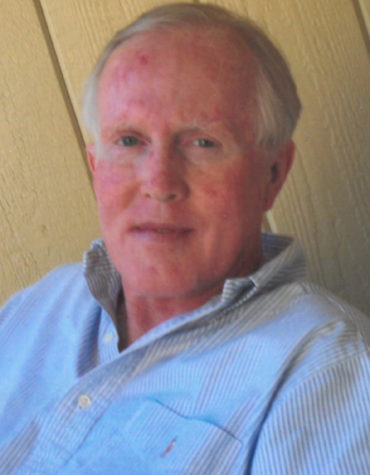 Mick McKeon (1946-2020)
Michael J. "Mick" McKeon passed away on April 15, 2020 surrounded by his family after an extended battle with skin cancer. Mick founded McKeon Law in 1972 and retired from the practice of law in 2014. He was a 4th generation Montanan who roots in the state go back to the 1870's. Mick was born to John Luke McKeon and Dixie (Ecklund) McKeon on June 17, 1946 in Anaconda. He attended St. Paul Catholic grade school and Anaconda Central High School. After graduation, Mick went on to attend the University of Notre Dame. During his time at Notre Dame he developed many close relationships that continued until his passing. Following his time at Notre Dame, Mick returned to Montana and obtained his Juris Doctorate degree from the University of Montana School of Law in 1971.
Upon graduating from law school, Mick ran for a seat as a delegate to Montana's Constitutional Convention and was elected to represent Deer Lodge, Philipsburg, Powell, and part of Missoula Counties. Along with a coalition of delegates from Butte and Anaconda, he fought through the new Constitution to eliminate the legal stranglehold, often called "the copper collar," that the Anaconda Company and its business and political allies had over state government for nearly 100 years. The New York Times called Montana's Constitutional Convention a "prairie revolution." Mick's time and contributions to the 1972 Montana Constitution were some of his proudest accomplishments
After helping secure the ratification of the new Constitution, Mick began his practice of law in Anaconda where he engaged in general practice for nearly 20 years. Moving to Butte in 1991, Mick focused has practice in personal injury law, representing victims of negligence and corporate wrongdoing in both Montana district courts and federal courts. Mick's efforts on behalf of injured victims have been recognized by many legal organizations and societies. He was invited to become a member of the International Academy of Trial Lawyers which consists of 600 of the top lawyers in the world. One of his proudest moments was being inducted into the IATL at Dublin Castle, in Dublin, Ireland in June, 2010. His introduction was attended by the Irish Minister of Interior, as well as the Supreme Court of Ireland. Mick was awarded the Montana Trial Lawyers Public Service Award in 1993 and provided pro bono assistance to needy clients for his entire career. Mick was devoted to his clients and would spend hours with them showing great patience and understanding. In return, his clients loved him, as he helped guide countless people through some of their and their families most difficult times. The practice of law was a passion for Mick that was only preceded by his love and devotion to his family.
On March 30, 1973, Mick married Carol Stosich of Butte, at St. Ann's Catholic Church and it was the beginning of a 47-year commitment to love and family that was blessed with two sons, Michael and Matthew.
Mick never forgot his Anaconda roots. He fondly recalled memories of his youth, his grade school friends with whom he stayed in touch with throughout his life, his high school days at Anaconda Central, and the time spent at the "camp" at Georgetown Lake.
Early on in life, Mick's father introduced him to the world of literature and this soon blossomed into a lifelong passion for him. When he was in 8th grade, Luke gave him his most treasured piece of writing, "The Once and Future King." It was the story of King Arthur and Camelot–full of big ideas that Mick studied and cherished–a story of King Arthur's struggle to convince his people that might does not make right, and the value of words and peace over swords and war. Mick always said that book taught him the wisdom in the words of writers and poets and to find peace and enjoyment in those words.
Mick had a passion for education and through his devotion to the practice of law, he was able to pass this passion on to his sons, who both have followed in his footsteps. Mick was extremely proud of the fact that they were the 5th and 6th members of the McKeon family to attend the University of Montana School of Law after sending them to Villanova University and Dartmouth College for their undergraduate degrees.
Mick loved to travel. His passion for travel began during his college days at Notre Dame. It remained a constant in his life and became a cherished pastime that he shared with his family. He was privileged to travel Alaska, Europe, South America, Hawaii, Mexico, Australia and many cities in the United States. His love of Notre Dame brought him back to South Bend for many games and reunions with his beloved classmates. But, without a doubt, his trips to Ireland were his favorites.